Errands completed for the past few years, alone, have been my way-of-life. I go out, do my food shopping, cleaners run, cars serviced etc., with my music of choice blaring in my sunroof-open Jeep. I was happy, content, fulfilled….like a sunny day. Like these yellow flowers in my new window sill.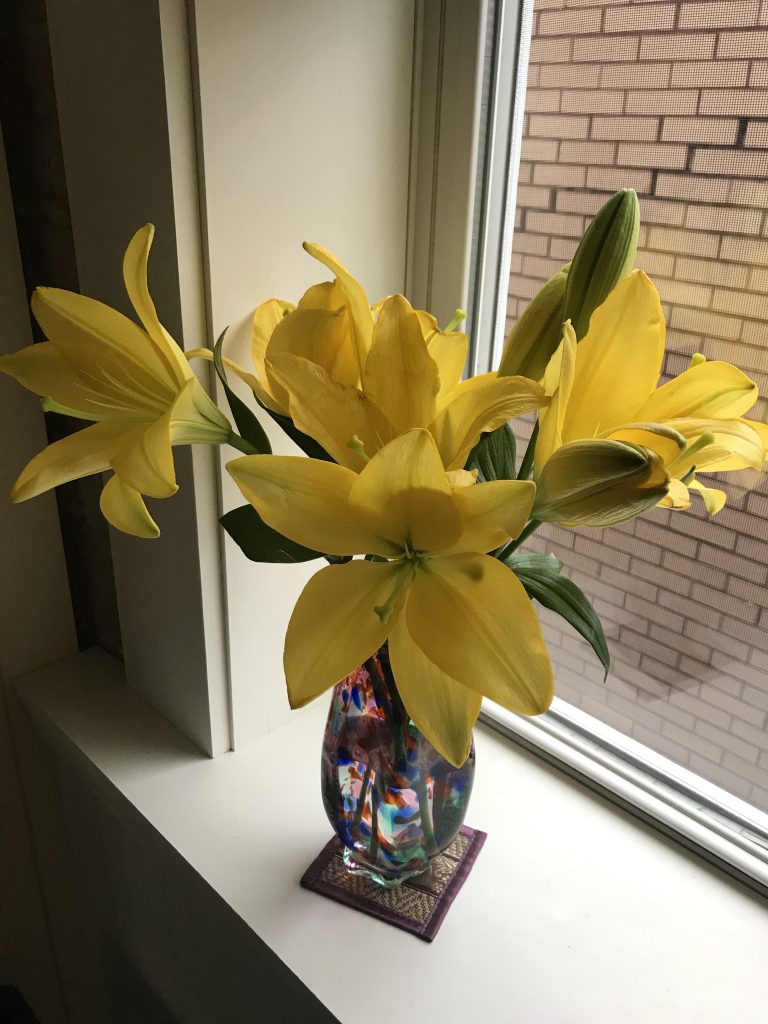 Now, I have a helper, a shotgun rider, my daughter to ride along with me. The days are sunnier. Once her work schedule gets ramped up and her school classes begin, I'll revert back to little ol' me again.
Watching the St. Louis Blues ice hockey also added some fun to my life. It's so good for a city, and the whole community, to rally behind the home team and follow them to a playoff series toward the big goal. "Our" Blues are doing well in the Stanley Cup Finals: winning the game last night, and now tied in the series with Boston 1-1. There are "Let's Go Blues" signs on the freeways, in storefronts, and on lawns cheering the team on. I'm a huge local fan (wherever I live, I cheer for that team) and found myself watching the game on my phone last night, as an Empty Nester. I'm the only sports fan in my fam.

Whatever you do, do it with love, passion, and integrity.
Aloha🌺,
Denise