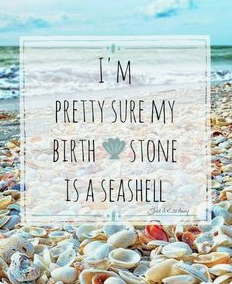 Whatever I do, I enjoy doing it with friends. And I love doing things in a warm place. I truly believe in having FUN every day, and everywhere. The beach seems to be one of my happy places.
Here are my life lessons from la playa (the beach):
1. Have FUN every day, everywhere, and with everybody.
2. Make memories, doing all of it.
3. Collect the seashells, eat the cake, sing the song aloud.
4. Be a good, FUN, tidy, helpful guest ~ you'll be invited back.
We are all like seashells: different, colorful, important, and a rare treasure. Share your beautiful self.
Aloha🌺,
Denise