For our NBD of the day, we chose to accept an invitation from a referee, our friend Janelle, to sit on the front row to watch the St Chux Derby Chix take on a team from Illinois, in the Olympia Center, for the final home game of Roller Derby.
After reading the rules, we sat on the edge of our bleacher seats watching the "jammers" skate around the "blockers" and score points very quickly.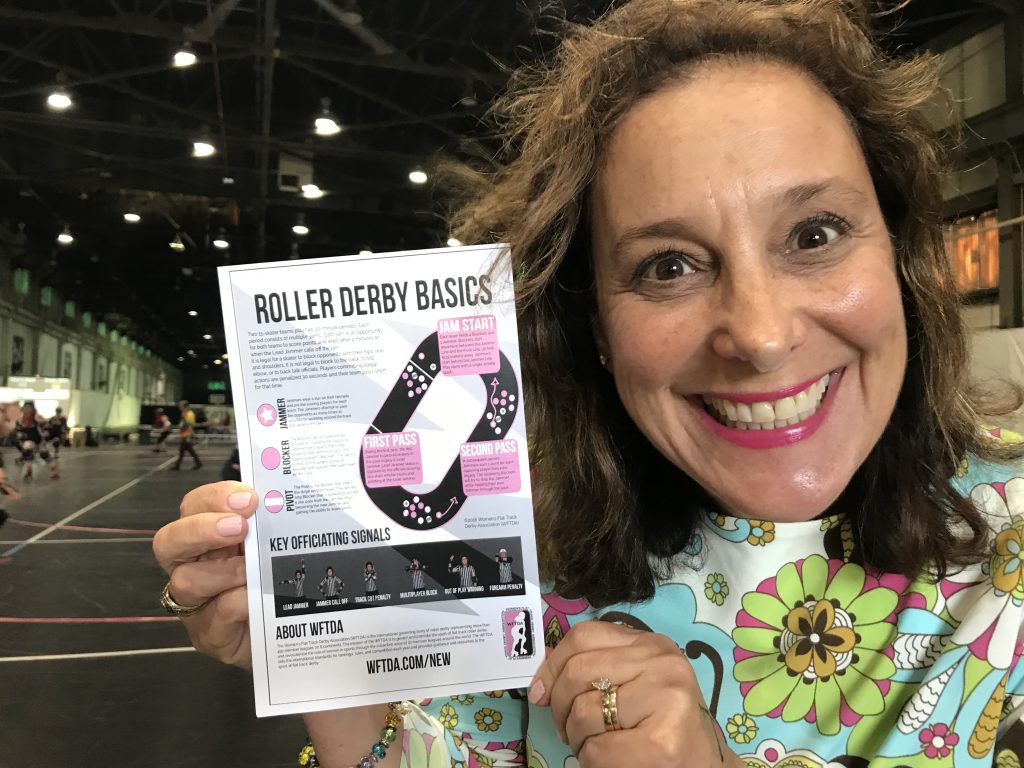 This is a fast-moving, semi-tough event, where the women roller skate in a defined oval passing opponents to score points.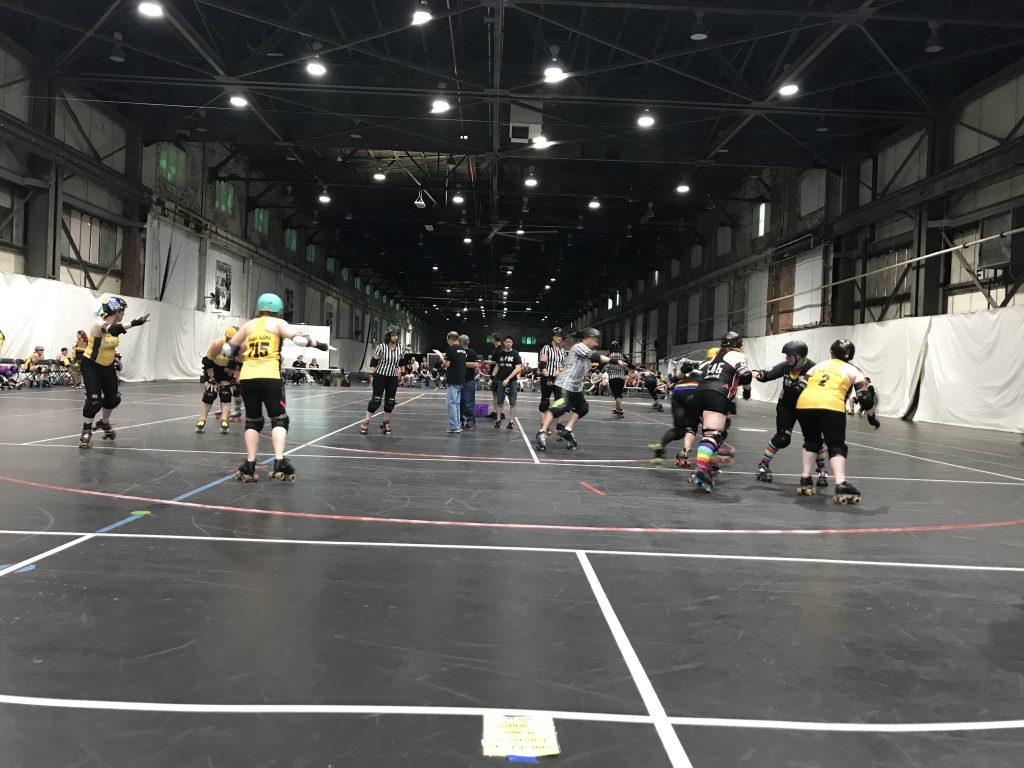 The wheels squealed on the floor, and I squealed when our home team scored. I love live sports!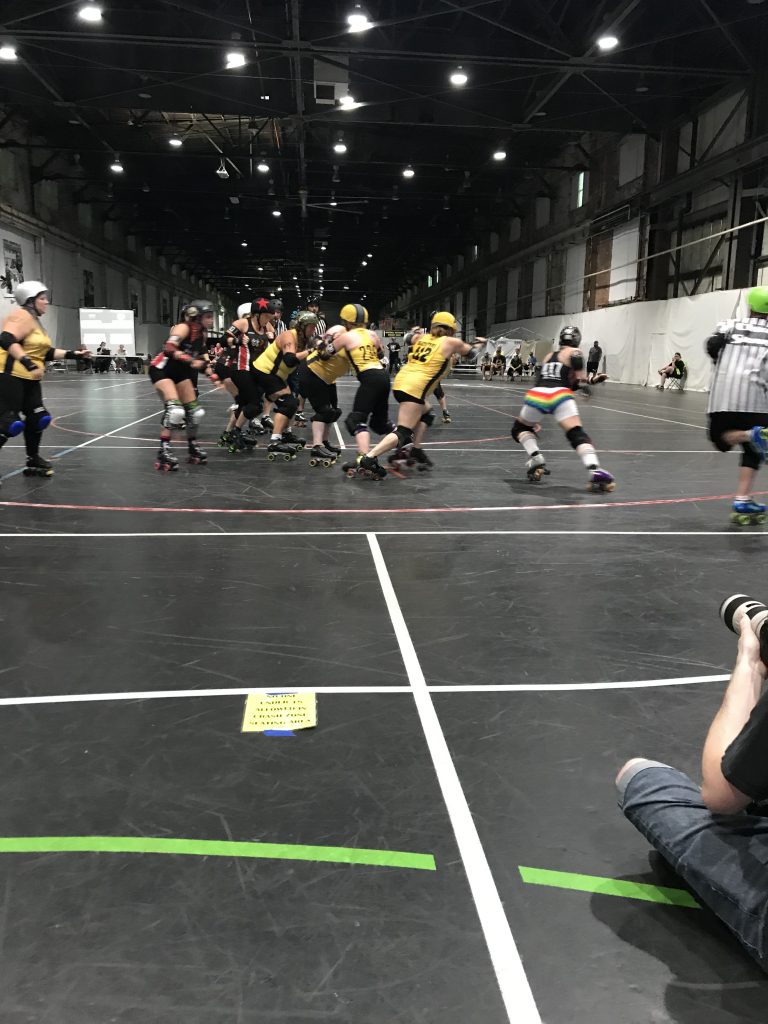 Aloha🌺,
Denise