The sun beckons me up each morning. Our new home has lovely windows that welcome in the sunshine from all four sides. I love sun kisses on my face.
The floods (see Missouri River flooding https://www.stltoday.com/news/local/metro/as-rivers-continue-near-record-rise-st-louis-responds-with/article_aa895701-b52e-5f5f-868b-5942e11eb1ae.html) can't stop me from getting out on the Katy trail or the neighborhood streets, either to bike or walk, from one "Road Closed" sign to another. Where there's a will, there's a way.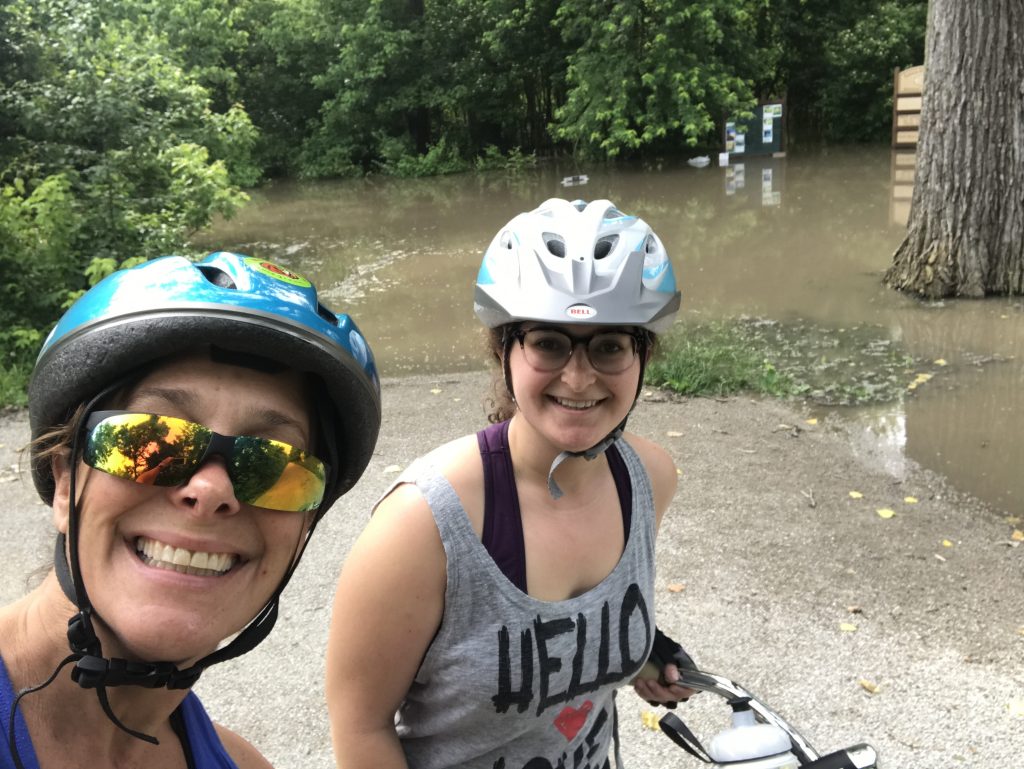 I am on a mission: walk, hike, bike. Get ready for #Camino2020, in all ways.
Nothing's gonna stop me now! 🎼
What are you doing today?
Aloha🌺,
Denise