Sitting under a pergola, listening to a huge wind chime sing, I appreciate all the green trees, grass, and flower petals. Spring-Summer is my favorite season…because of the blooms, the sunshine, the green. All the colors of nature fill my heart.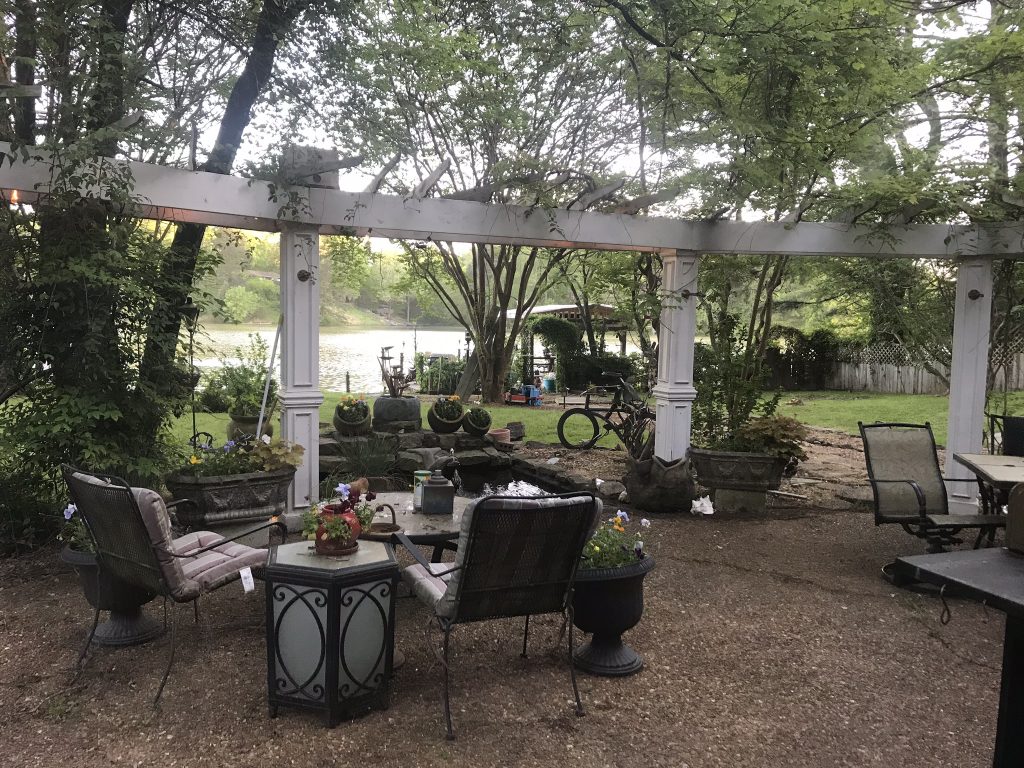 This road trip doesn't disappoint. Nesbit, Mississippi is a gorgeous oasis to reflect, breathe & appreciate the green. I highly recommend Airbnb's Hobbit House.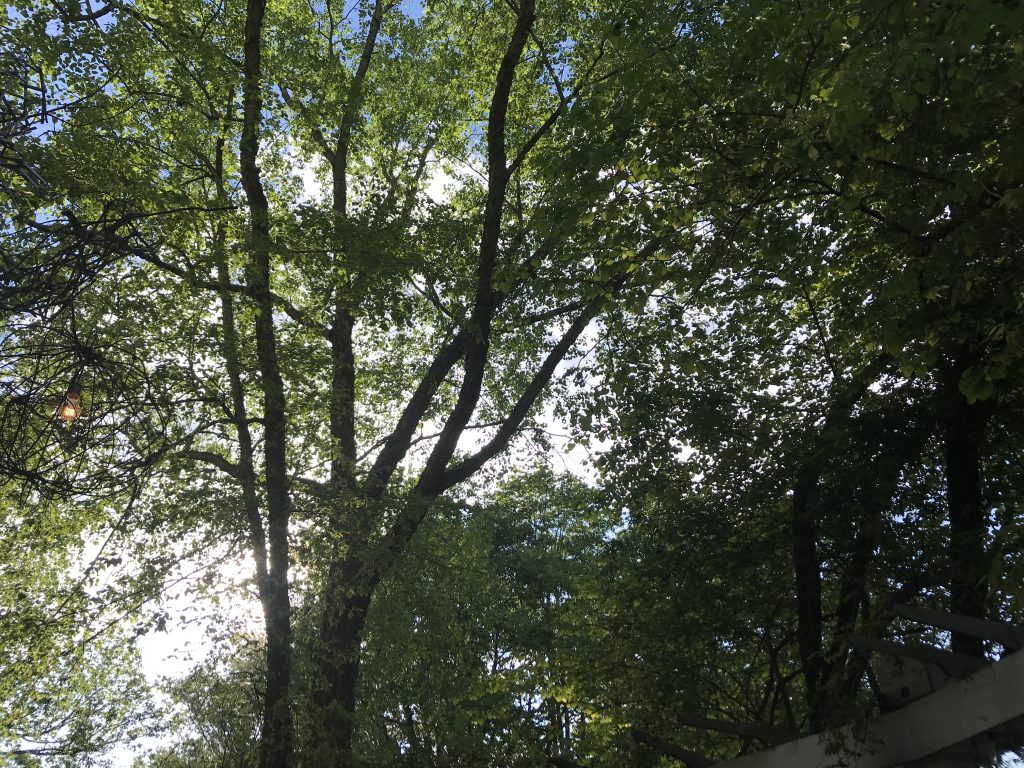 Today's invitation is look up. (Thanks, Sam!) Appreciate the colors: Enjoy the green, the sunshine, the blue skies.
Aloha🌺,
Denise