For my New Years' resolutions, I've created a "floating" list….it floats inside my head. It consists of: trying new foods, listening to different music, going to new places, decluttering, finishing the scanning photos project ordeal, calling friends, driving nicer, and make better use of my gym time.
The restrictions I've undertaken as of late include zero, 0, null, none, nada carbs. Well, I've found my hand in a bag of corn tortilla chips and my lips kissing a full glass of red wine. Okay, I'm not perfect. The keto lifestyle works when we work it….better for my HH than me, but I have shed almost twenty pounds/two clothes sizes. Every day I say, "no carbs today," and then 💥pow💥 I find something (that has escaped the purge) in the pantry. Today, I publically promise, no carbs. I hold you, my gracious reader, as an accountability partner. After some more shed pounds, I'll amend this restriction. But for now: I shall not sneak.
The new year is a great time to start fresh, with a clean slate, and an open mind. Resolution #1 is complete: I cleaned out and organized our kitchen pantry.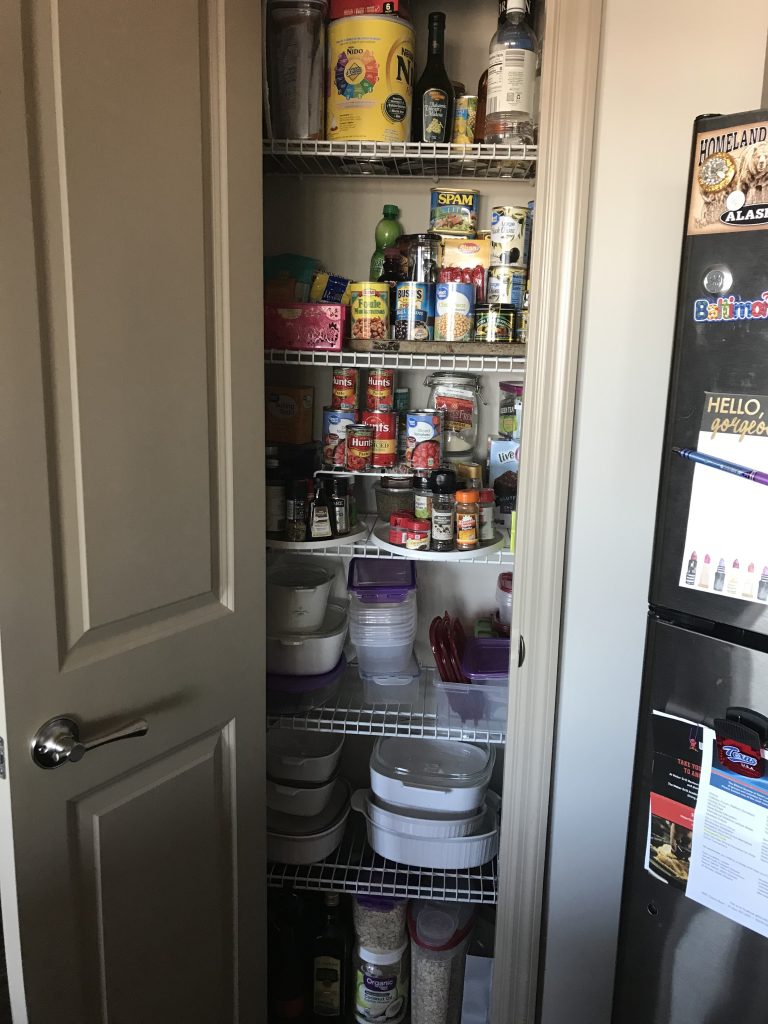 Today, I'll tackle a kitchen junk/gadget drawer.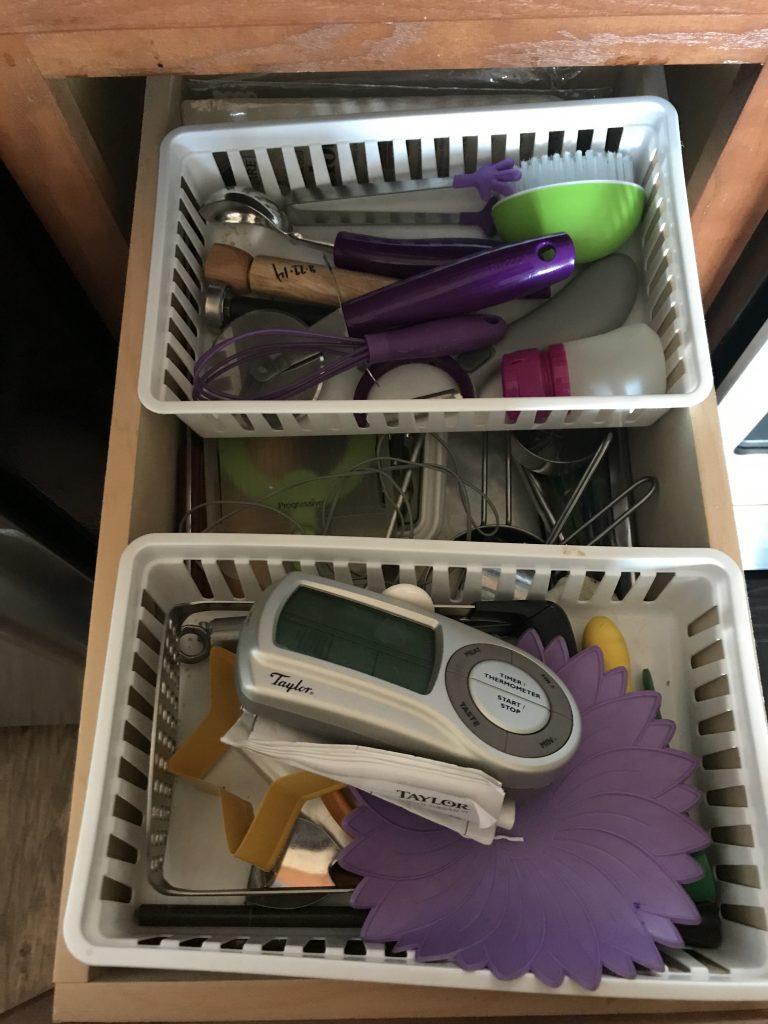 Since I have no TV, days 3 and 4 will be a breeze, as will 25, 26, and 27 because I'm an Empty Nester! Are you with me? It's not fun doing it alone.
Aloha🌺,
Denise