Last week aboard a ship I took a flower arranging/design class as one of the activities. I listened carefully, pruned the flowers, snipped the leaves, and placed the stems evenly in the soaked oasis to create two lovely arrangements.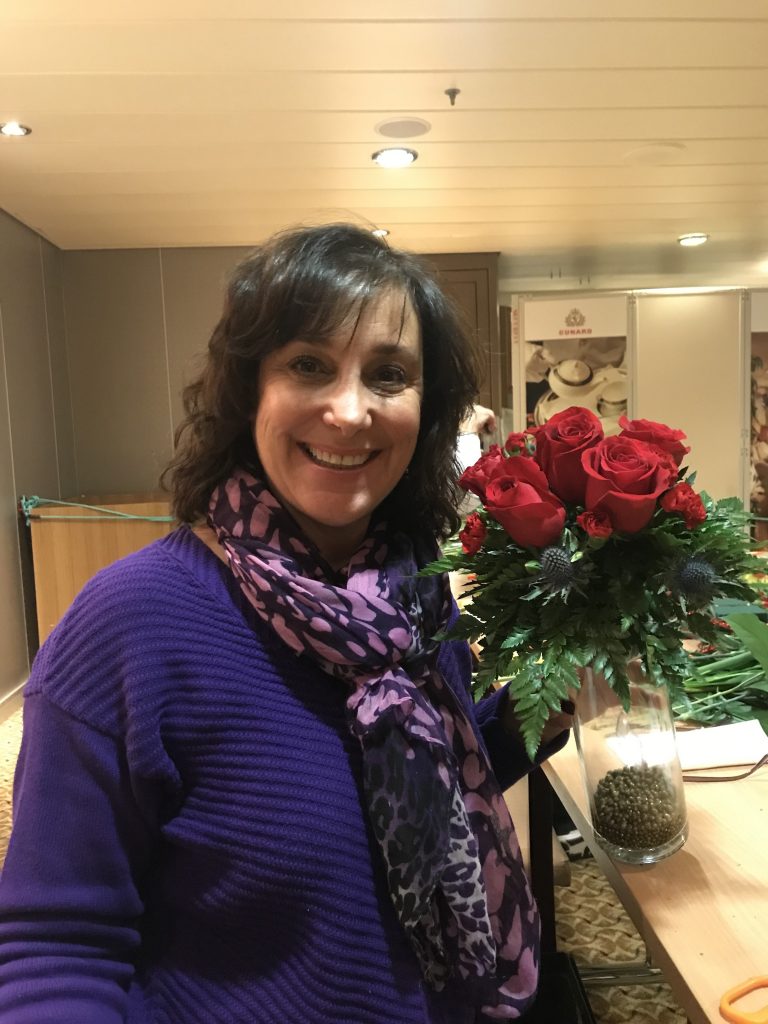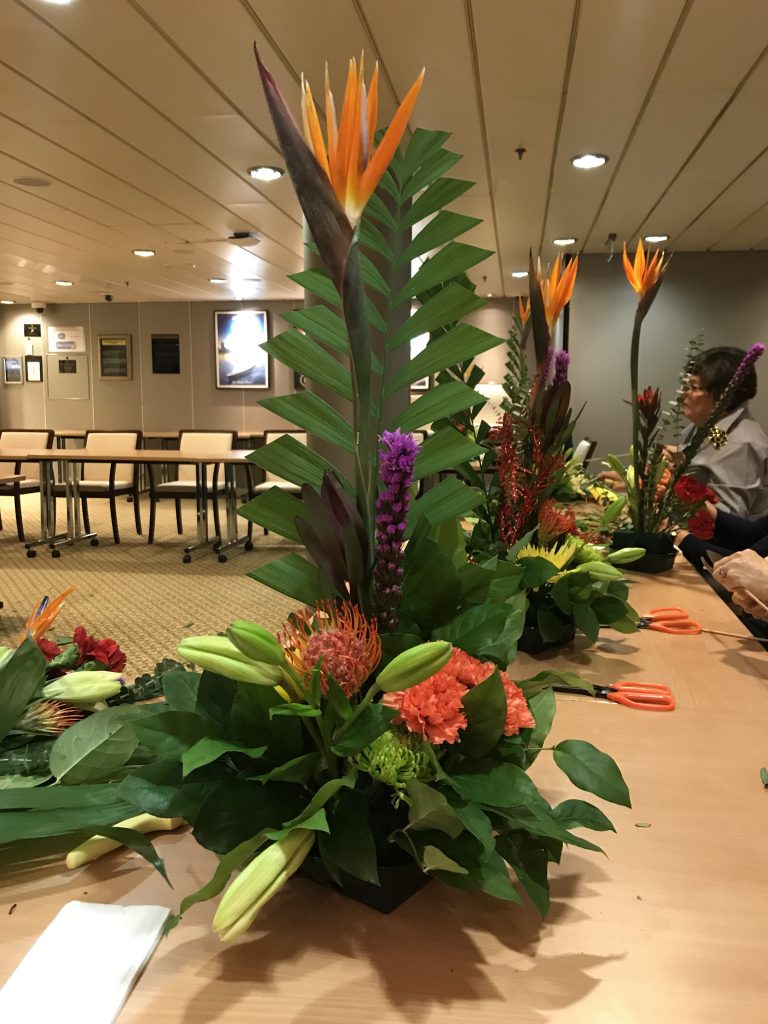 I am pleased to report that the lessons learned produced an arrangement for our kitchen table: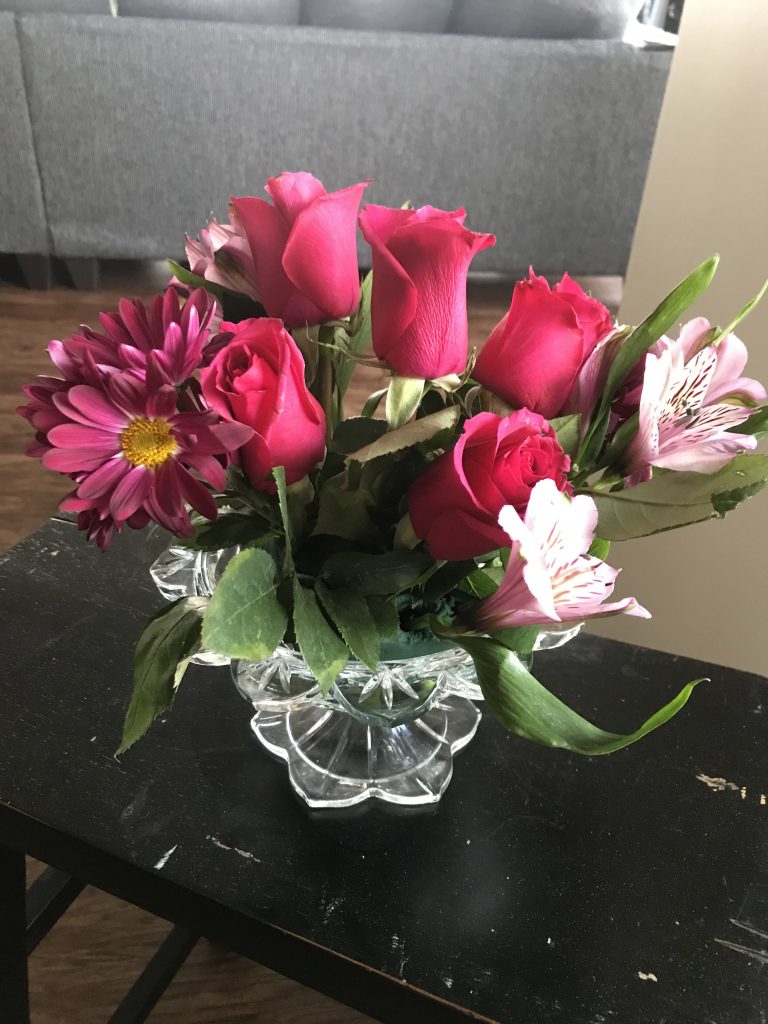 Whenever and wherever we can learn, we must.
Aloha🌺,
Denise