Four years ago, Thanksgiving, while scrolling Pinterest (an online bulletin board for hobbyists, style mavens, crafters, and wordsmiths), I repeatedly "liked" some pins a woman posted of words and their meanings. She "liked" my pins too, and so it began.
We sent messages back and forth thru Pinterest regarding words, places, flowers, then I found her on Facebook. The message to accompany the friend request declared that we have a lot in common, I'm not totally weird, I'd like to be friends. She accepted.
Since then, we've learned about family, friends, travels, foods, and adventures, all on the screen of Facebook.
Until last night…
On a road trip from her state to mine, she made a stop-over to meet me in person. She and her husband walked into our building, jubilance over jitters, and we embraced tightly.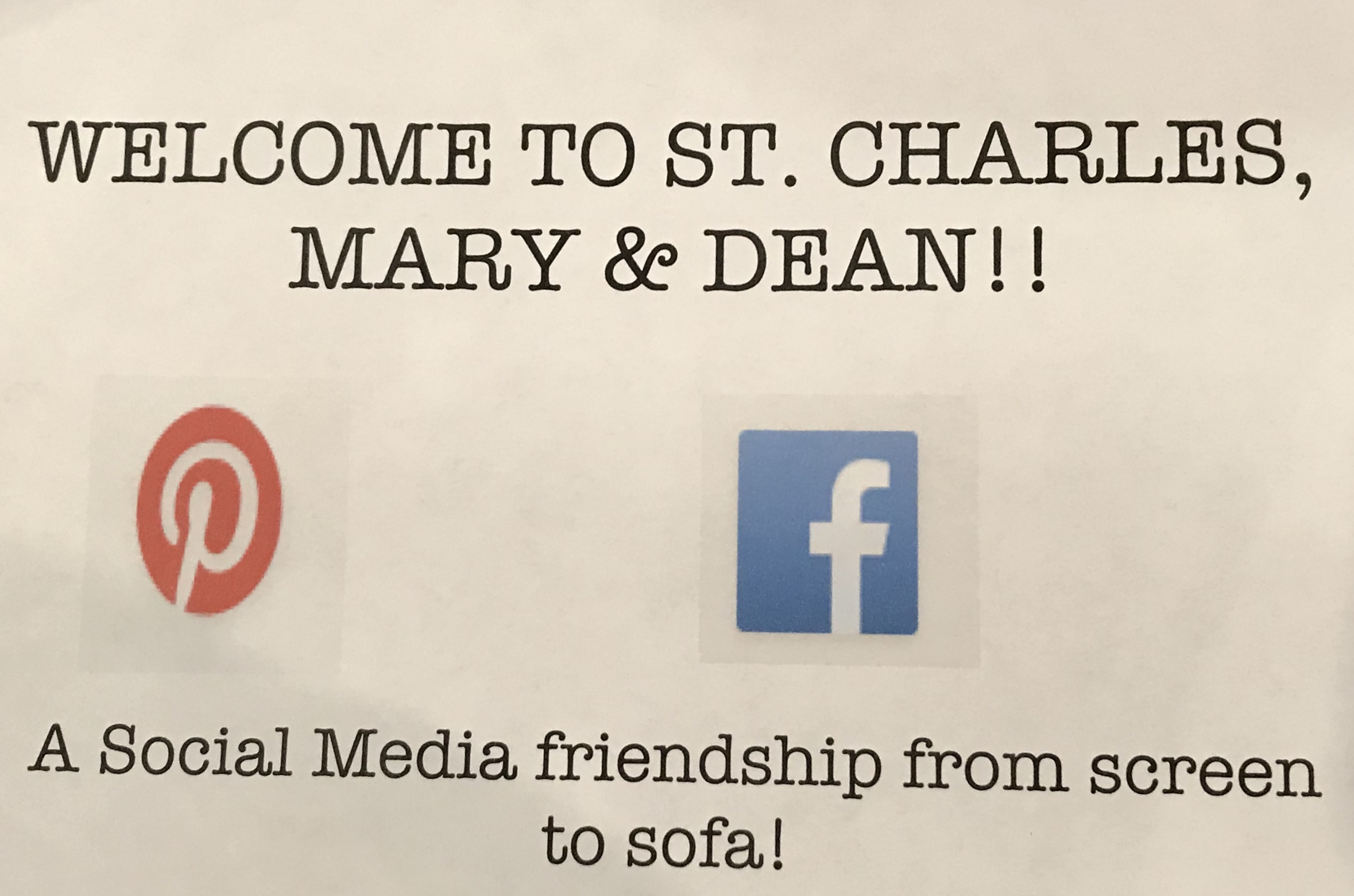 We sat on the sofa, chatting, laughing, sharing stories for over two hours. The conversations continued over tacos, with plans to meet again.
I stand by my belief that social media is a tool. Used wisely, it can bring together people who began on the screens and ended up on the sofa and in our hearts.
Aloha🌺,
Denise