Thankful: for my amazing family and spending time with them.
Grateful: for my wonderful friends and sharing experiences with them.
Blessed: for my fabulous life.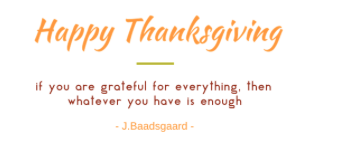 Happy: from the inside, a choice I make daily.
Big things are on my event horizon ~ I'm over-the-moon excited*.
It's not what we have in our lives…it's who we have in our lives that matter. What are you thankful, grateful, blessed for?
Aloha🌺,
Denise
*happening tonight, details forthcoming