Last night I organized an event for the expats, repats and "intellipats" on behalf of the St. Louis chapter of I am a Triangle ™️.  We met in the quaint section of St. Louis to make candles by hand!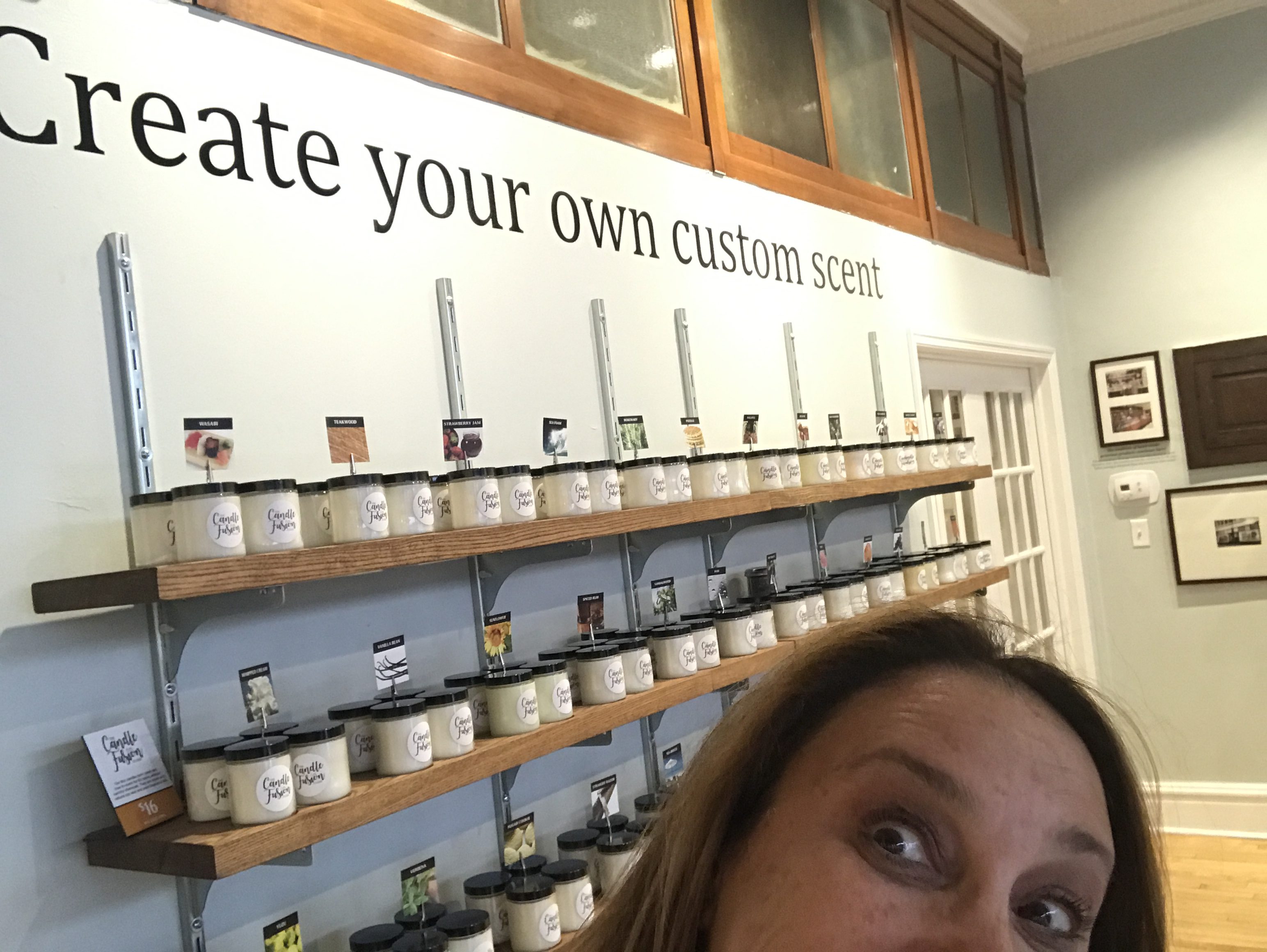 Once you walk in over the monogrammed threshold, you are greeted by a helpful, cheerful team member, and hundreds of harmonious scents. The order is explained, the clipboard and pen distributed and the creation begins.
After smelling all of the hundreds of choices, I chose Straight Razor, Sea Breeze and Goji Berry for my candle scent. I stirred and poured the mixture into my chosen purple 8oz glass with the wick carefully centered (and glued).
Our group went to eat a fantastic meal, while our candles cured. We returned to be greeted by the owner who handed us our personalized gift bags with our candles carefully wrapped inside.
Every candle will look and smell differently….creative and clever. This is a great outing for morale and team building, friend nurturing. People, like candles, are different and the same.
Aloha,
Denise