Last week I embarked on a FUN journey: I trekked from an eco-camp in Wadi Dana, along the great Rift Valley, with some new and old friends, celebrating one friend's milestone birthday. After a lovely dinner, watching the sunset, singing the first of our 40 "happy birthday" songs, and sleeping in a chalet, we set off along the beautiful terrain.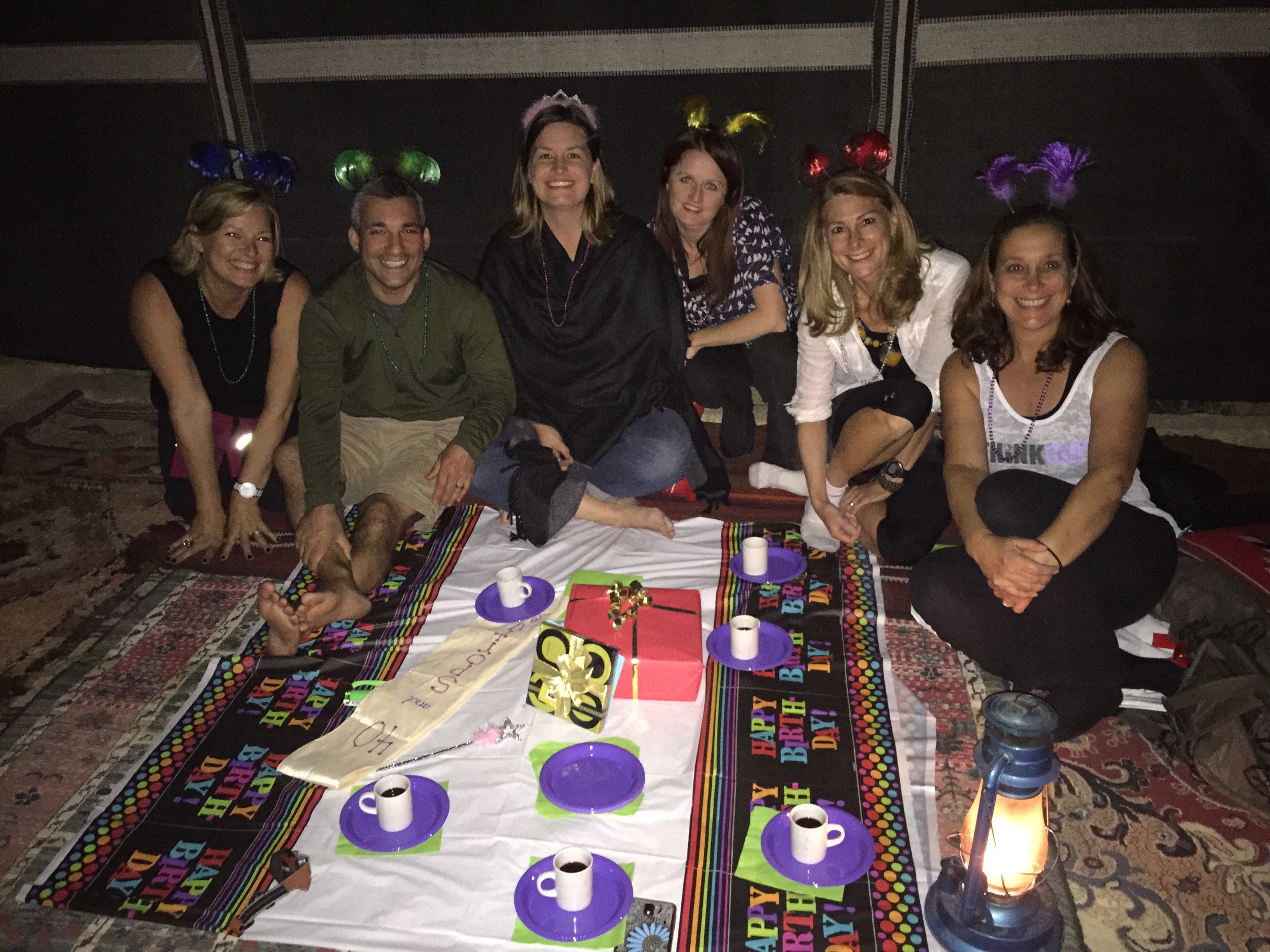 The next morning, we set out on our hike/trek: boots on, poles in hand, hat, sunscreen, snacks, water on. The terrain varied from rocks, sand, gravel, black top, and grass. We went uphill both ways, downhill both ways and flat for some of the way.  A scavenger list made the walking extra fun. We also promised to do a NDB daily!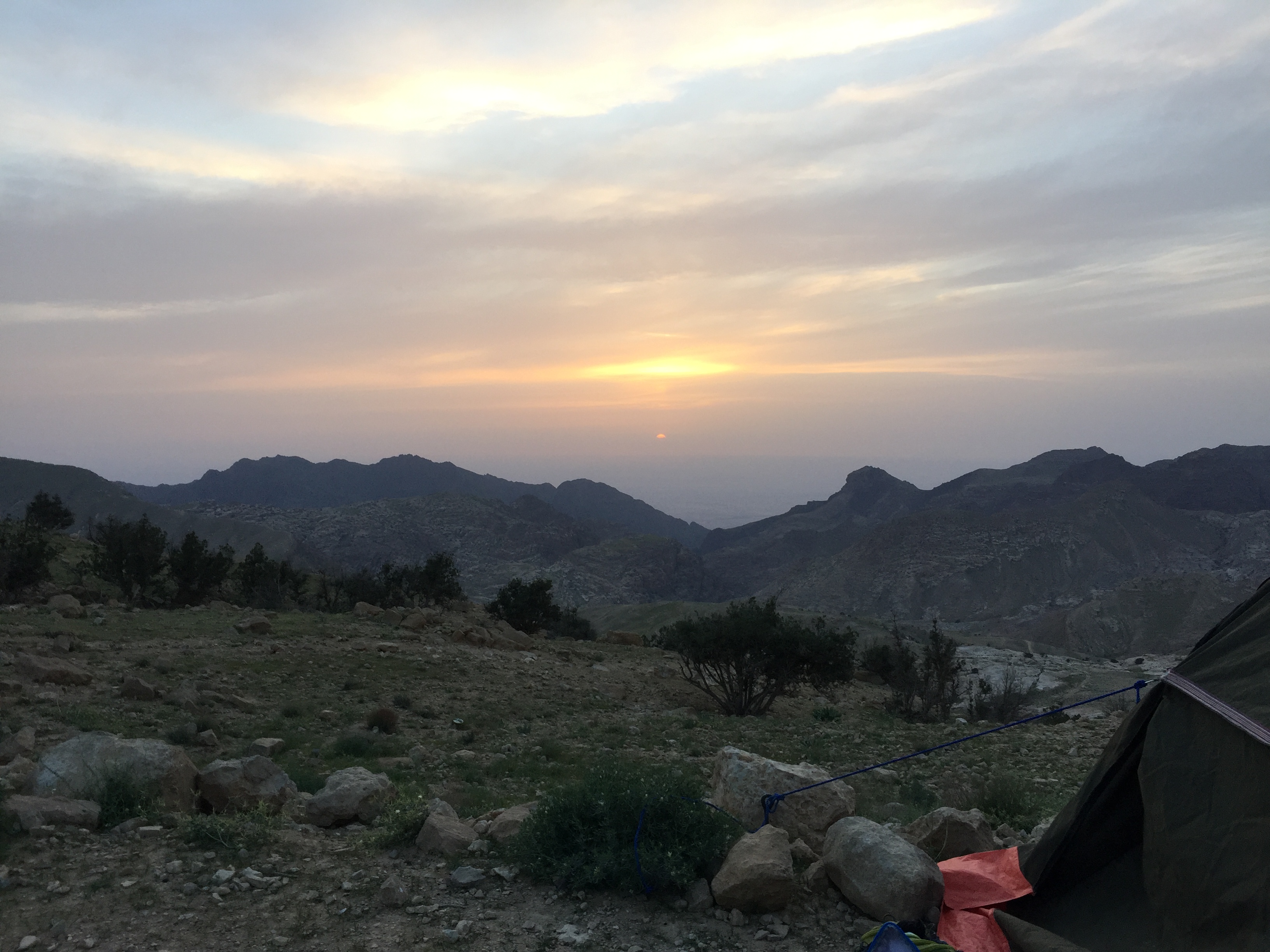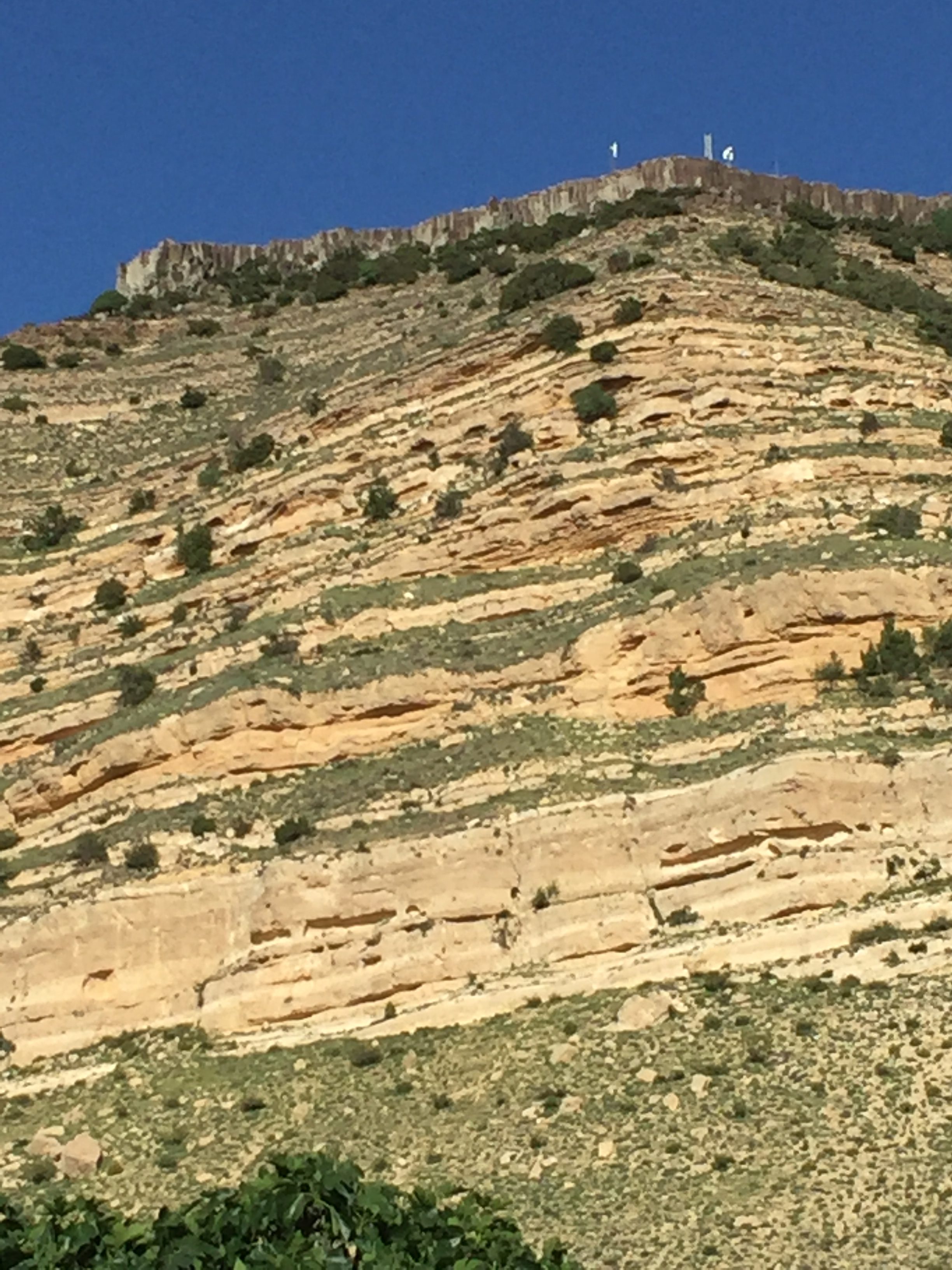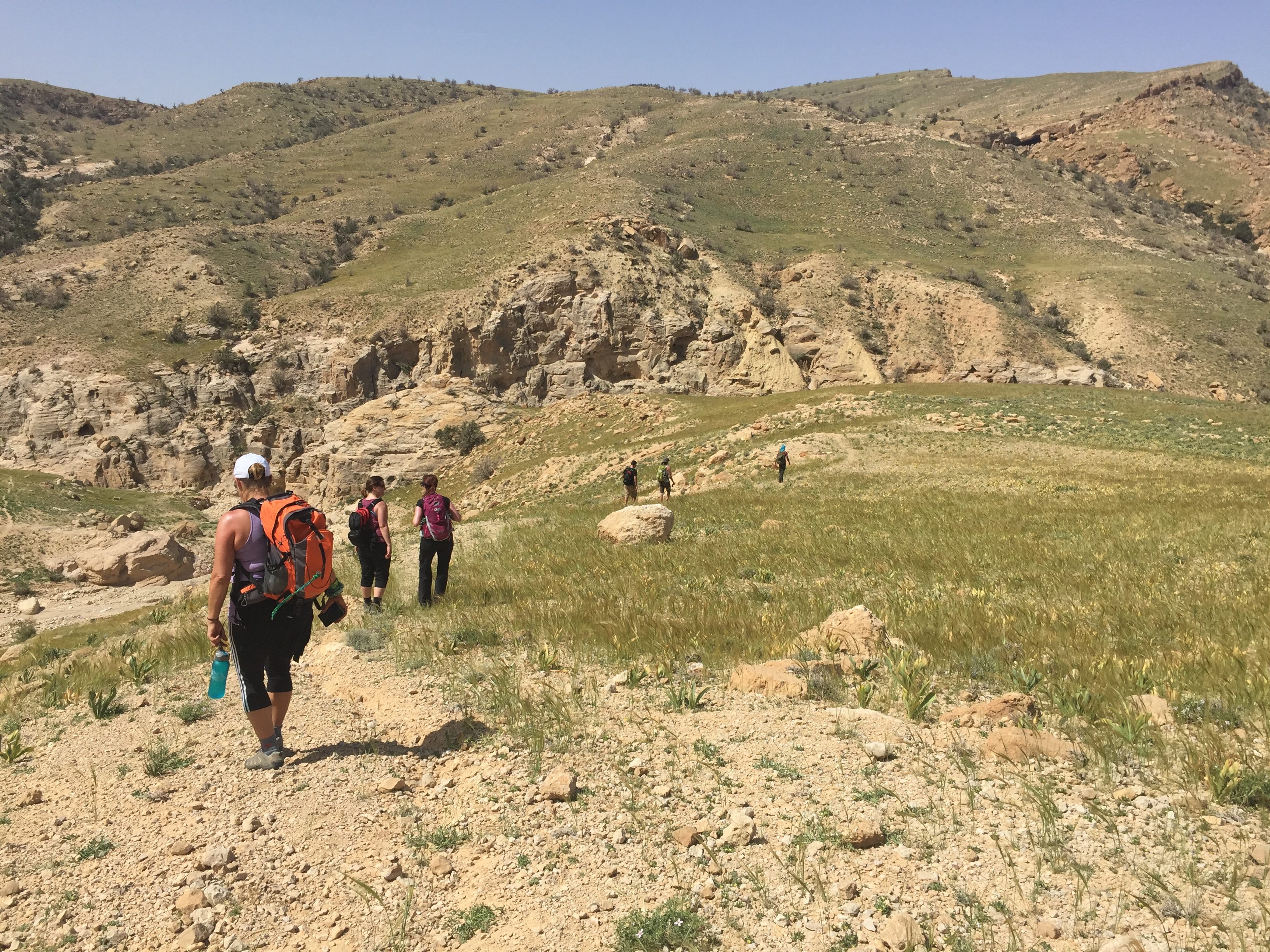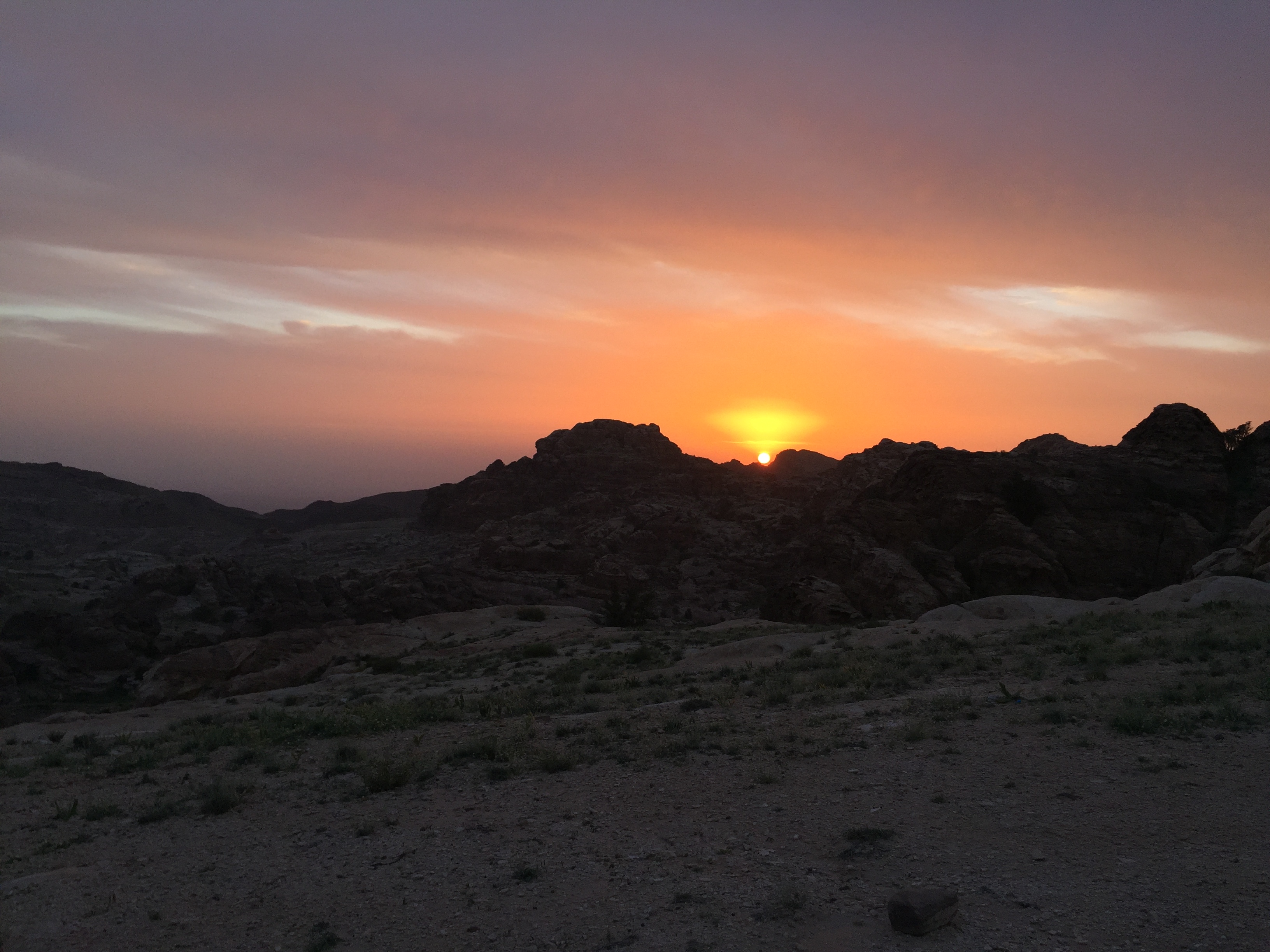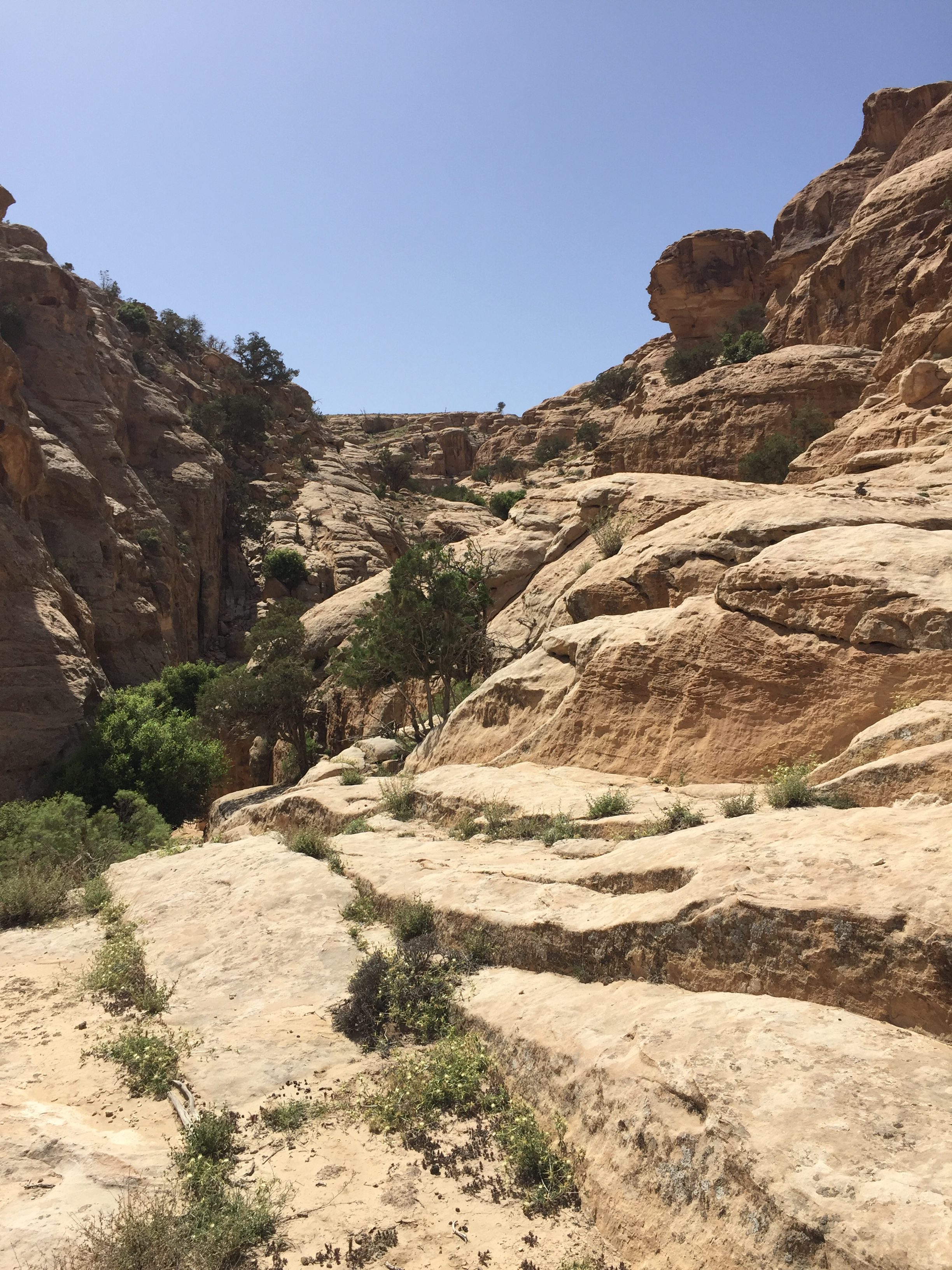 We saw goats, sheep, shepherds, Bedouin camps, caves and people.
We walked for several hours then stopped for lunch in the shade (shadow as it's called). Our guide made a fire and fresh hot tea at every meal. Then we rested, napped, chatted and of course, laughed.
Upon arriving at our campsites late in each afternoon, we put our sleeping bags in our tents (we were four to one tent, and the married couple in the other.) We gathered on the eating area mat and did a yoga class, focusing on stretching out our hard-working muscles.
I am most grateful for the friends, memories and my healthy body.
Aloha,
Denise