THE KEYS ARE IN OUR HANDS!!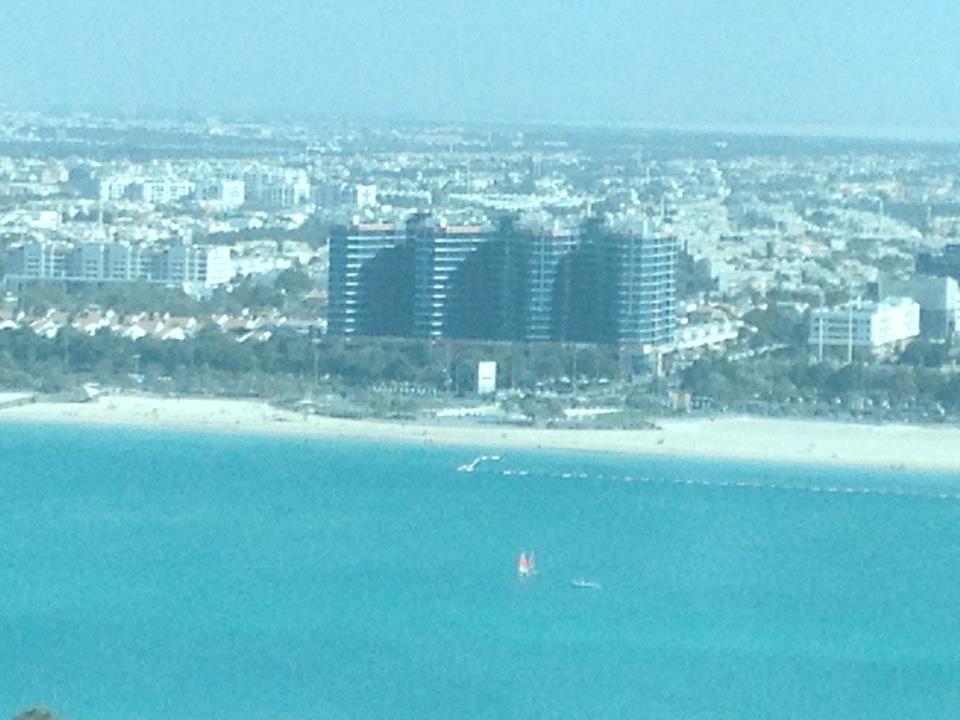 Our new home is a gorgeous apartment on the 8th floor of a lovely building with a view of the Arabic Gulf. I'm over the moon excited! We are directly across the street from a grocery store, bank, salon, phone company and the beach. There's a Starbucks in our building too! It's .5 km from T's school!!
I look forward to choosing new appliances, furniture and rugs. We have a blank slate to furnish…I'll share pics along the way.
We have been living out of suitcases since August 1st, 2012…
Aloha,
Denise
Mr. Mansoor & me with the signed lease agreement