I'm currently taking a fabulous course in Los Angeles through Landmark Education called Partnership Explorations. One of the assignments is to document "Never Done Before" events. So far, I have documented eight and I'll share them with you, including the big one I did today.
ate horseradish
ordered Prime Rib for dinner
ate gluten-free Thanksgiving dinner
attended a funeral in the mausoleum
created and wore an outfit from a magazine example
took a barre-dance exercise class
ordered chicken for dinner

took a photo with Santa Claus with my best friend since third grade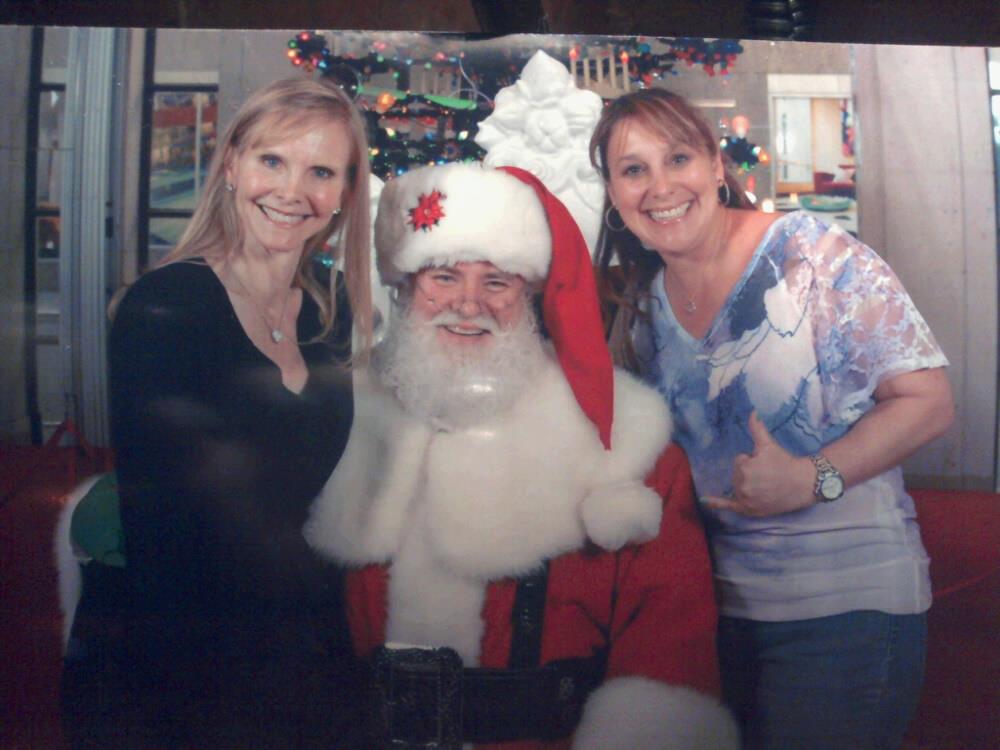 I  invite you to do something you've never done before. It's fun, liberating and empowering!